Published July 24, 2015
What Many People Don't Realize About Used Luxury Vehicles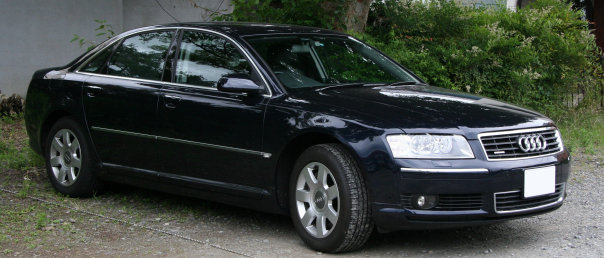 Learn more about common luxury vehicle misconceptions and you can learn why luxury vehicles under the right conditions could be an excellent purchase.
What Many People Don't Realize About Used Luxury Vehicles
Many people avoid luxury vehicles because they believe that they're overpriced, that they are simply paying for the name, or that they are wasting their money. What many of these people aren't realizing is that luxury vehicles are often worth the money, and that they aren't quite as expensive as you might think. Learn more about common luxury vehicle misconceptions and you can learn why luxury vehicles under the right conditions could be an excellent purchase.
You Don't Spend That Much When Buying Used
Everyone knows that vehicles depreciate as they age. This depreciation is more extreme the higher priced the vehicle is. That's why you can pick up a used luxury vehicle at a lower rate than you would probably think. After all, who is going to believe that they can buy an $80,000 vehicle for less than $15,000, even when it is eight or ten years old. Well that's the reality of the luxury market, and instead of looking at it as a downside, you should actually view used luxury vehicles as a great deal. Even luxury cars that are just a few years old will be much more affordable. Do yourself a favor and consider a used luxury vehicle in favor of a brand-new budget car during your next purchase. You'll end up with more car than you ever expected, and you'll enjoy that purchase more than you might think.
Quality Even on Older Models
When you compare a brand new budget Kia to an Audi A8 that's ten year's older you'll probably be surprised at how much higher quality the A8 still seems. This vehicle came with a huge purchase price originally, and that purchase price enabled Audi to put some of the highest quality components and best features into the vehicle. Ten years later, that purchase price is down to the level of a new Kia, but the A8 still has those top-end parts and features that you can't get in a budget car. What you end up with is seats that are superbly comfortable, drive quality that's positively enjoyable, fog-free glass and an incredibly quiet ride that you may not have experienced before. This older vehicle is likely around the same cost as the Kia if not more affordable, and it's by and large a much better option overall.
Used Luxury Vehicles are Easier to Work on than Modern Budget Cars
When you buy an older luxury vehicle, you get a vehicle that is easier to maintain and work on than many newer low-end vehicles are. This means that you can do many of the maintenance and repair tasks yourself if you enjoy doing that type of thing. It's true that luxury vehicles cost more to maintain in some ways than budget cars do, but they also last longer and perform more consistently. So while you might spend more on oil changes, transmission flushes and even brake pads. You'll save on the big repairs that simply don't come as often. Pick up a reliable vehicle like an older Audi, and you'll enjoy class, quality, good styling and less repairs than you probably expect.
Used luxury vehicles make a lot of sense, and they can provide you with a top-end experience that you might not be able to afford new. It's exciting to own a luxury vehicle, and even an aged Audi is going to perform and excite more than most Toyota's, Honda's, Kia's or most other budget brands out there.
Try a used luxury vehicle just one time, and you might find that you can't go back to the standard car buying experience.