Published June 29, 2017
2018 Audi A5/S5 Sportback: versatile design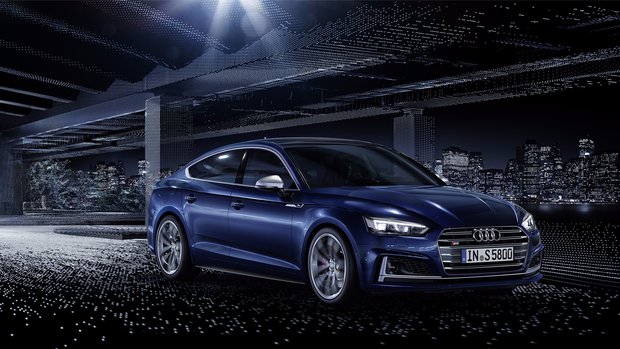 There once was a time when hatchbacks were consistently shunned in favour sedan. The latter 4-door cars, at the time, gave off a more professional impression. Our A4, A6 and A8 are without doubt symbols of having arrived – you need only look at them to understand. And coupes are always the business. How glorious is the new A5?
A hatchback, on the other hand, was perceived as a lesser car, perhaps because it reminded guests of station wagons, the car that most grew up with. Nothing is "less cool" than our parents cars. Here as well, our very popular A7 and stunning Allroad clearly demonstrate that hatches can be stately affairs.
Design and performance combine in the 2018 Audi A5 and S5 Sportback
This is why we've decided to introduce our A5 and S5 Sportback for the first time to the North American market. Imagine the new A5's sleek profile with two extra doors. What you get is all the style and versatility you could ever hope for.
The all-new A5 Coupe starts at $47,950 for the Komfort trim. This sum gets you an impressive list of standard luxury features such as power and heated front leather covered seats, Bi-xenon headlamps and more. Subsequent trims add more accessories that you've come to expect such as heated leather wrapped steering wheel, our striking Audi virtual cockpit gauges and sublime-sounding Bang & Olufsen 3D Sound System.
No difference in pricing for the 2018 Audi A5 and S5 Sportback
The best part about our pricing structure is that our 5-door Sportback is priced identically to the Coupe. Another element they have in common is the highly efficient TFSI turbocharged 2.0-litre 4-cylinder engine who's output has jumped to 252-horsepower and an impressive 273 lb-ft of torque. To go along with the engine is the 8-speed S-tronic automatic and perhaps the most sought-after feature, our legendary quattro AWD system.
Both cars will fulfill all your desires as far as on the road performance. The model-specific calibrated suspension will keep all aboard comfortable but never at the expense of sporty handling.
Stepping up to the S5 Coupe and Sportback opens up a whole new world of performance, but without need to stop for petrol every hour. Once more, $61,500 will land you in either car, and in the lap of luxury. You'll be surrounded by quality materials and not to mention all the technology you've ever needed. The main difference is that the horizon will come at you far faster.
The twin-turbocharged 3.0-litre V6 generates all of 354 horsepower and a ground pounding 369 lb-ft of torque. Here, you'll not only drive on as the king of the road but you'll get to experience true "vorsprung durch technic" or "progress through technology" thanks to Audi Dynamic Steering, quattro with Sport differential and the S Sport suspension.
To learn more about the new 2018 Audi A5 and S5 Sportback, contact us today at Glenmore Audi!