Published March 31, 2017
2018 Audi RS5: it's back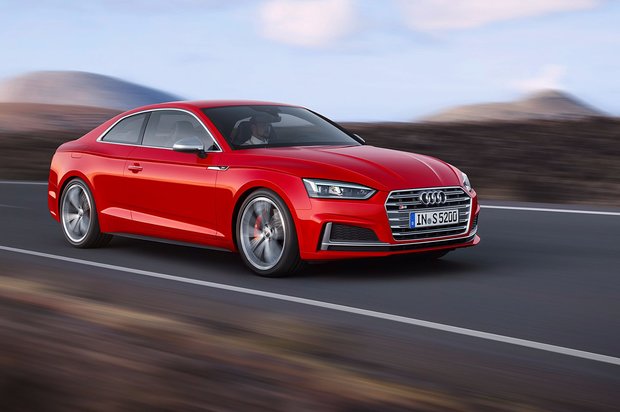 The Geneva Auto Show is the premier gathering for automotive enthusiasts and many consider it to be the most important auto show in the world. For luxury automakers like Audi, the Geneva Auto Show is definitely one of the most important events of the year.
A few weeks ago as the Geneva Auto Show got underway, Audi unveiled two important models which showcase the German automaker's ability to not only develop high-performance vehicles, but also to engineer technologies that make this performance as efficient as possible. Let's have a closer look at the first model Audi unveiled at this year's Geneva International Auto Show.
Here's what you need to know about the 2018 Audi RS5
You just have to hear the exhaust note of an Audi RS model to quickly understand what these vehicles are all about. Fast and capable of taking on any track with confidence, Audi RS models are all about getting there before everyone else. The 2018 RS5 unveiled at the Geneva Auto Show is a perfect representation of that.
The 2018 Audi RS5 is the latest and last model to join the revamped Audi A5 family that also includes the Audi S5. Enthusiasts have been waiting for a new RS5 since 2015, and now they finally get to see what Audi engineers have been working on all this time.
Power comes from a new 2.9-liter twin-turbo V6 engine that delivers 450 horsepower and 442.5 pound-feet of torque. Power is sent to all four wheels through an eight-speed automatic Tiptronic transmission and Audi's Quattro system which no longer needs any introduction.
All that power means that the 2018 Audi RS5 can reach 100 km/h in just about 4.0 seconds, making it faster than the BMW M4 against which the new high-performance Coupe is designed to compete. Unlike the M4, however, the RS5 will get there fast regardless of the weather outside.
Despite being an all-wheel drive car, Audi wanted to make sure that the new 2018 RS5 drove like a rear-wheel drive performance model, and therefore split the torque 40/60 between the front and rear axles. A rear sport differential is also offered which will improve handling and allow the driver to kick the rear end out if they should so desire. Optional carbon ceramic brakes should quiet any doubters as to the new RS5's intentions.
When it hits the market later this year, the 2018 Audi RS5 will be the only vehicle in its segment to offer all-wheel drive. That means you'll be able to enjoy its performance all year round.