Published November 30, 2016
2018 Audi S4 : all-weather performance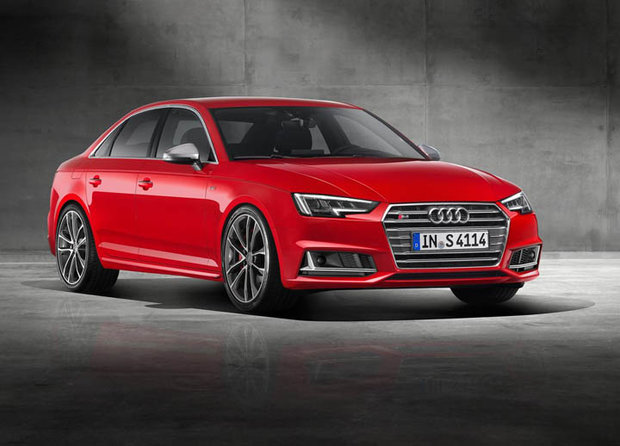 When most people think of Audi, they tend to think about the German manufacturer's Quattro all-wheel drive system and just how well it performs in winter. They also think about design, technology, safety, and that complex balance between comfort and performance. The fact is, the Audi lineup has something for everyone, and when you look at the brand's "S" models, Audi is looking directly at buyers who want to benefit from everything Audi stands for, along with an extra kick on the side.
New 2018 Audi S4 is better in every way
The Audi A4 lineup was completely redesigned this year, and it was therefore to be expected that the most powerful version in the lineup (we'd love to see an RS4 again, but we'll just have to wait) has also been revamped.
Taking design cues seen on the new A4, the 2018 S4 has a more muscular design and sharper angles. It's certainly interesting that Audi managed to add a bit more sportiness and sharpness to the S4's design, all the while making the vehicle seem that much more luxurious and refined. That being said, we notice this on every new Audi model introduced this year, and there have been a lot of them.
Back to the S4, it is powered by a new 3.0-liter turbocharged V6 engine that delivers 354 horsepower and 369 lb-ft of torque available at just 1,370 rpm. Having that much low-end torque means that you will never be left wanting for more, and the new S4 will respond quickly and immediately as soon as you hit the gas pedal. Although this engine is taken from the previous-generation Audi S4, it is basically all-new with over 800 modifications.
Impressive price/performance ratio for the 2018 Audi S4
The 2018 Audi S4 reaches 100 km/h in just 4.7 seconds on its way to a top speed of 250 km/h. For a vehicle with a starting base price under $60,000, that certainly is quite impressive. Power is sent to all-four wheels thanks to an 8-speed automatic transmission that reacts quicker than most drivers will ever need it to.
And as you push the engine up the revs, you will notice a distinctive growl from the four chromed exhaust tips from the engine every time the transmission changes gears which adds even more pleasure to the driving experience.
And despite all the performance offered by the S4's V6, it remains relatively fuel-efficient with an average fuel economy of 9.5 liters per 100 kilometers.
Combined with a refined interior, plenty of interior space (362 liters of cargo space) and a host of features, the 2018 Audi S4 really does offer it all. To learn more about the 2018 Audi S4, contact us today at Glenmore Audi!