Published February 28, 2019
2019 Audi Q5: the luxury compact SUV Canadians love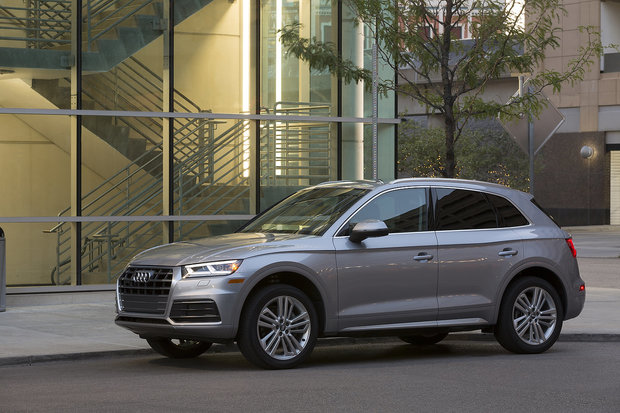 Redesigned recently, the 2019 Audi Q5 remains at the top of the charts when it comes to sales in the luxury SUV segment. As one of Audi's best-selling models, you can expect the very best that Audi has to offer when you step inside the all-new 2019 Audi Q5. Come to Audi Kitchener Waterloo today and discover one of the most refined, luxurious, and versatile models in its class.
The 2019 Audi Q5 stands out in a variety of ways in its segment. It has two powerful engines to choose from, an upscale interior that puts the focus on practicality and luxury, and one of the world's most advanced Quattro all-wheel drive systems. Combined, these features make the Q5 a luxury compact SUV worth checking out.
Quattro All-Wheel Drive at the Heart of the 2019 Audi Q5
The 2019 Audi Q5 features one of the most advanced all-wheel drive systems you can find in a vehicle on sale today. Indeed, it's Ultra Quattro AWD system is capable of disconnecting itself in order to save fuel. In other words, the system provides all of the advantages of Quattro when needed, but when the road is clear and you don't need the extra traction, the vehicle deactivates it in order to lower fuel consumption.
There are two engines offered in the 2019 Audi Q5. The first is a 2.0-liter turbocharged four-cylinder that delivers 252 horsepower and 273 pound-feet of torque. This engine is paired with a 7-speed automatic gearbox.
The second engine is a 3.0-liter turbo engine that makes 354 horsepower and 369 pound-feet of torque. This engine is paired with an 8-speed automatic and allows the SQ5 to reach 100 km/h in just 5.4 seconds.
You'll never be wanting for performance in the 2019 Audi Q5, and you'll have plenty of space for the entire family as well. To learn more, contact us today!