Published July 22, 2019
2019 Audi Q5 vs 2019 Acura RDX : Intangibles matter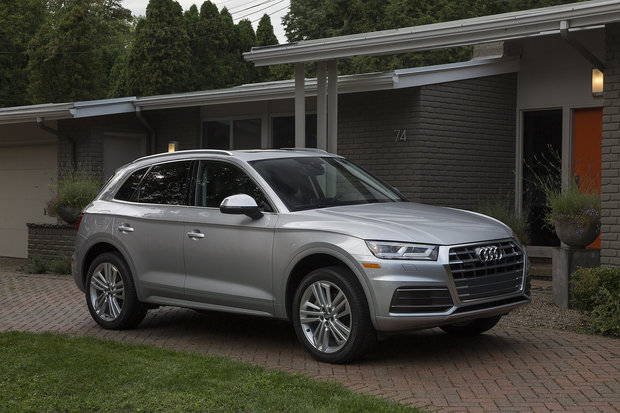 When comparing two vehicles, buyers tend to look at pricing and the value it provides, the list of features both standard and optional, expert as well as user reviews, and specs such as engine power and efficiency. When looking at two SUVs like the Audi Q5 and Acura RDX, other spec comparisons such as towing capacity and cargo capacity will surely come into play.
When comparing the Q5 and the RDX, the latter tends to win the spec comparison battle. It has a bit more horsepower, a bit more torque and slightly larger interior space and cargo capacity numbers. On the other hand, the 2019 Audi Q5 is currently the best-selling compact luxury SUV in Canada with almost 5,000 units sold so far this year. The Acura RDX has sold just over 3,200 units. What could explain such a significant difference and what makes the Q5 so much more popular than its competition even if doesn't win outright on paper? The answer can be found in the intangibles.
Put simply, the 2019 Audi Q5 is the far more luxurious SUV of the two even if their pricing is similar and their features seem the same on paper. When you step inside the Q5, you will immediately notice the better quality of the materials, the refined craftsmanship, the elegant design and the way tech blends with luxury. The RDX has a nice interior, but every expert will say it doesn't feel as luxurious as the Audi Q5.
MotorTrend summed it up in a recent comparison test with the following statement:
There's a reason RDX and Q5 buyers don't go for a Honda Pilot Elite or Volkswagen Atlas SEL Premium. And when it comes to brand prestige, the Audi is a clear winner here.
The idea is that the 2019 Audi Q5 gives you enough interior space and enough power compared to the RDX, and makes up for slight differences on paper with a much more upscale and luxurious feel. This can be felt on the road as well. The 2019 Q5 is incredibly balanced, poised, confident and always solid as a rock. It goes over bumps and potholes with ease and makes the driver feel like they own the road. This is a characteristic of true luxury and the Q5 has it. Pair that with the world's most advanced all-wheel drive system, Quattro Ultra, and you have a luxury compact SUV that's always in its comfort zone no matter the road ahead and the conditions.
Contact us today at Glenmore Audi to learn more about how the Audi Q5 measures up to the Acura RDX.