Published May 22, 2019
2019 Audi Q5 vs 2019 BMW X3 : Where to start?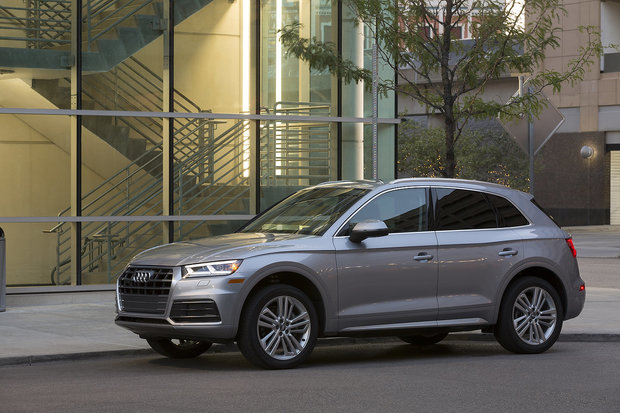 If you're in the market for a new luxury compact SUV, chances are you have the Audi Q5 and the BMW X3 on your list. That would certainly make sense given how popular these two models are, and how well they manage to meet the needs of buyers looking for refinement and comfort in a spacious, upscale German-engineered SUV. We can agree that both the 2019 BMW X3 and the 2019 Audi Q5 are very capable, worthy premium compact SUV options, but which one is right for you?
As with any luxury model, it will always depend on your needs. Although both present intriguing characteristics and are able to answer a wide variety of needs, they have advantages that set them apart in various ways. Let's take a closer look.
The 2019 Audi Q5 has the advantage in the power department
The differences between the 2019 Q5 and the 2019 X3 are very subtle. Both can tow up to 2,000 kg and both offer two engine options. The first engine that both models offer is a turbocharged 2.0-liter four-cylinder, but the Q5 has a slight advantage in how much power that turbo puts to the road. The Q5 offers 252 horsepower right out of the gate with 273 pound-feet of torque while the 2019 BMW X3 has 248 horsepower and 258 pound-feet of torque. Although the hp numbers are similar, the torque advantage of the Q5 is immediately noticeable on the road.
The 2019 Audi Q5 has more get-up-and-go than the BMW X3 and feels faster off the line or when passing. The X3's lower torque doesn't make it a slow vehicle but compared with the Audi Q5 it sometimes feels that way.
The second engine in the 2019 Q5 is a 3.0-liter turbocharged V6 with 354 horsepower and 369 pound-feet of torque. The BMW X3 also gets a 3.0-liter turbo (inline-six this time) with 355 horsepower and 343 pound-feet of torque. Again, power numbers are about the same but there's more torque in the Audi which means that around the city or when passing, the SQ5 version which gets the more powerful engine feels sportier and also more exclusive.
Inside, the Q5 is generally considered the more luxurious model by the experts, and there's slightly more passenger space. Cargo space is just about the same. And then there's the Quattro all-wheel drive system, one of the industry's most recognized AWD systems in the world.
Visit us today at Glenmore Audi to learn more about the 2019 Audi Q5.