Published May 27, 2019
2020 Audi A4: It's Gonna be Something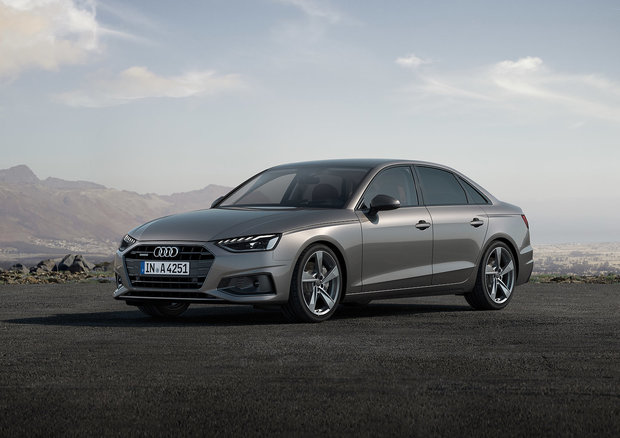 Oh, you thought Audi would stop at the all-new Q8 when it came to jaw-dropping new looks and all-new technology? Well, think again. The 2020 Audi A4 has been revealed, and if it's anything like they say it will be on paper (or how it looks at Auto Shows) then we are in for a real treat.
First off: the design. Audi has made some serious changes and dare we say improvements over the years, and the latest version of the A4 might be one of the best. Just like the Q8, the 2020 A4 will sport the new more modular front grille, as well as much more aggressive and angular lines across the hood and along the sides. The visual impact is a sedan that stands aggressively on the road and appears to squat down thanks to the boxy nature of the shoulder lines. You'll also notice the same redesigned LED daytime running lights (similar to the Q8), that are also mimicked in the rear taillights to give a well-rounded complete look.
Inside, the 2020 Audi A4 remains largely unchanged and is typically Audi, however, the infotainment rotary knob has been replaced with a touchscreen to control the centre stack features.
While it hasn't been fully confirmed yet, the 2020 Audi A4 will likely be powered the same turbocharged 2.0L 4-cylinder that produces between 188 and 248 horsepower.
Here's the only bit of sad news for the 2020 Audi A4: the German automaker has decided to do away with the manual transmission. So, we can only surmise that the engine will likely be paired with the just-as-fun (almost) to drive 7-speed automatic with paddle shift available.
For now, no details on when the 2020 Audi A4 will be available in Canada have been released, but that doesn't mean you can't head down to your local Glenmore Audi and talk to one of our experts about the new A4 and prepare yourself for the ultimate test drive when they finally do arrive.