Published August 27, 2019
2020 Audi A6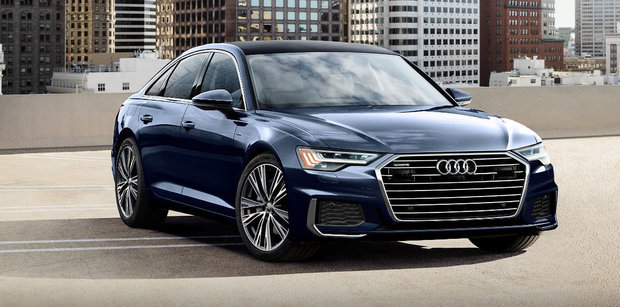 Sometimes, only a sedan will do. No matter how refined our SUVs have become, only a luxury sedan can project prestige and panache with undeniable distinction. This is when our all-new Audi A6 sedan rolls into the picture.
We often say that you shouldn't judge a book by its cover. Although these are wise words to live by, you can make an exception when starring at the new Audi A6 for you are appraising a subtle yet powerful work of art.
Our Audi A6 borrows numerous familial design cues, creating an unmistakingly beautiful car. The intricate details require a moment of your time to drink in – a quick glance reveals only elegance. These details are reserved for you and one you'll never tire of are the generously flared wheel arches.
These signature Audi features harbor our 55 TFSI powertrain consisting of a turbocharged 3.0-litre V6 which produces 335-horsepower and 369 lb.-ft. of torque. Included with the V6 is a new 48-volt mild hybrid system that not only provides impressive acceleration and power but fuel economy gains are notable. It enables a coasting mode when power demands are low. When pure power is desired, the A6 will accelerate to 100 km/h in only 5.2 seconds.
Part and parcel to the invigorating driving experience is the combination of a 7-speed S tronic automatic transmission and our legendary quattro AWD system. Together, they not only provide efficiency but an uncanny ability to tackle all road- and weather conditions the A6 may face.
Meanwhile, occupants are treated to the utmost in comfort and luxury features. We understand that you will spend much time onboard your A6. It is for this reason that we've invested heavily in transforming the passenger experience into something unforgettable.
The new Audi A6 includes our latest and all-new MMI Touch Response which features two large touchscreens with haptic and audio feedback. This innovative setup and technology is intuitive and built around your needs and desires. Here's a little piece of advice: make sure your consider the Contour Seat package. If you do, you'll truly never want to leave your A6.