Published January 31, 2019
A few Audi Genuine Accessories You'll Want to Check Out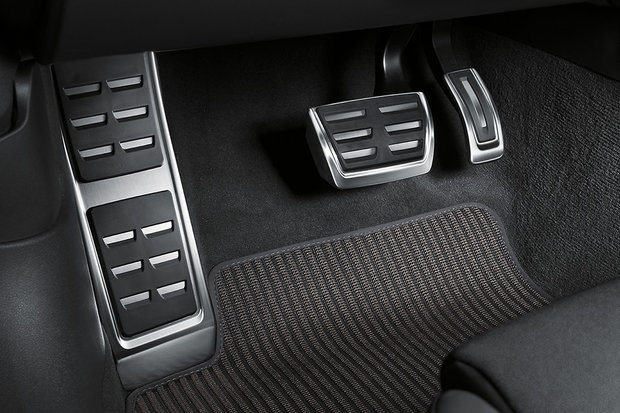 There are a ton of ways that Audi vehicles stand out on the road, and then there are Genuine Audi Accessories that make your Audi stand out among other Audis on the road. After all, you bought an Audi to show the world who you are and what you're about.
Now, it's time to truly personalize it to you. That's where Audi accessories come into play. There are literally thousands of Audi accessories available to Audi owners out there, but we wanted to focus here on three broad categories: Comfort and Protection, Sport and Design, and Transport.
The accessories found in these three categories will give your Audi a unique look and design, protect your vehicle from the elements both inside and out, make it more versatile, and simply make it more useful and enjoyable. Let's take a closer look.
Comfort and Protection
Comfort and protection accessories include everything you need to make living with your Audi easier. That means available premium textile mats and leather mats, accessories to protect the cargo area, car covers, sun protection, flashlights and first aid kits, and even accessories for your special pet.
Sport and Design
With Audi genuine sport and design accessories, you'll be amazed at how far you can push the envelope when it comes to giving your Audi a more unique look and design. Sport and design accessories including everything from body kits to new wheels for any current Audi model as well as some older models.
Audi sport and design accessories also include carbon fibre covers, rear and front lips, louder and sportier exhaust systems, sport suspensions and various other visual and mechanical upgrades. Your Audi is already a premium performance machine, but Audi sport and design accessories can push the bar even higher.
Transport
You lead an active lifestyle, no question about it. Audi transport accessories will get you on the road and towards your cottage, favourite ski hill, or mountain bike course in a hurry and safely. Audi transport accessories include features such as bike racks, base carrier bars, ski racks, roof boxes, transport attachments and cargo organizers.
Come to Glenmore Audi today to learn more about the impressive range of Audi genuine accessories.