Published October 31, 2017
A few of the most spacious new Audi models currently on sale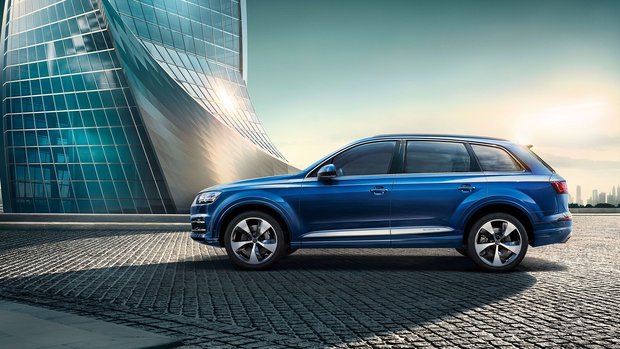 New Audi vehicles are known for their impressive refinement, their fuel-efficient yet powerful engines, their luxurious interior, and of course their Quattro all-wheel drive system. That said, some Audi models are also among the most spacious and versatile vehicles in their segment, and are therefore perfect for buyers looking for a vehicle that can handle all of their family needs while also being fun to drive.
There are a lot of Audi vehicles that stand out in the versatility department. Here are four examples including a few that may surprise you.
2018 Audi Q7
The 2018 Audi Q7 is the most spacious and versatile vehicle in the Audi lineup. The German automaker's full-size luxury sport utility vehicle was completely redesigned last year, and comes with a wide range of advanced safety and connectivity features as well as powerful engines that are optimized to provide the most efficient level of performance.
That said, it is also perfect for the modern family looking for a refined and comfortable vehicle that will always keep them safe. Offering three rows of seats, the new Audi Q7 offers 419 liters of cargo space with all seats in place. Lower the third row of seats, however, and cargo volume grows to 890 liters. And if you really need a lot of space, lower the middle row and you'll have more than 2,000 liters of cargo space at your disposal.
2018 Audi Q5
Like the Audi Q7, the Audi Q5 was recently redesigned and features among a host of new features Audi's brand new Ultra Quattro all-wheel drive system that is as effective as the previous-generation Quattro system while also being more fuel-efficient. That said, the new Q5 is also a lot more spacious than the model it replaced with over 730 liters of cargo space with all seats in place compared to 540 liters in the previous generation. With the rear seats lowered, you get 1,700 liters of cargo space compared to 1,560 liters in the last Q5.
2018 Audi A7
The Audi A7 may be a car and not a sport utility vehicle, it still offers a cargo area that can rival with many SUVs. Indeed, Audi A7 owners get 535 liters of cargo space with all seats in place, and 1 390 liters with the rear seats folded flat.
2018 Audi A4
The Audi A4 is on this list because it happens to be one of the most spacious luxury sedans in its segment. With almost 500 liters of cargo space, the new A4 has the trunk to handle all of your sports equipment or luggage with ease.
To learn more about Audi's lineup of new vehicles that feature impressive versatility, contact us today at Glenmore Audi!