Published August 31, 2017
Audi announces new naming system for its new vehicles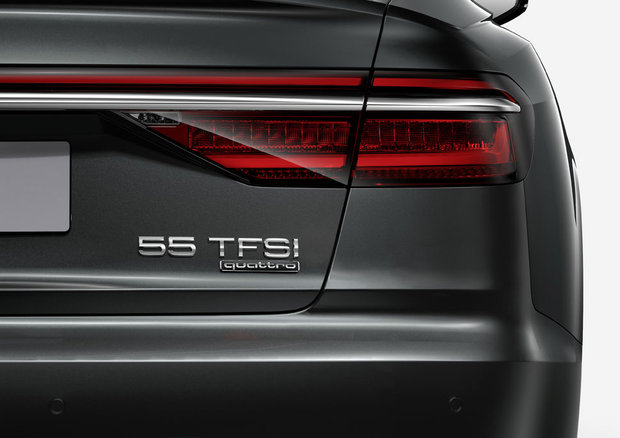 Audi has decided that a change was in order in the way that it describes and names its models. Indeed, the German automaker wants to give consumers more information about the type of engine you find under the hood of its various vehicles, and it wants these consumers to be able to know exactly the power output just by reading a number located next to the model name.
Audi simplifies its power-related naming strategy
Audi is certainly not the first automaker to adopt this strategy, but unlike other competitors, the German manufacturer doesn't require consumers to know about engine cylinders and liters. A rather simple naming strategy using a defined number will instead be used.
This new number will be placed to the right of the model name, on the other side of rear part of the vehicle. The numbers used will be as follows, and they we will explain what they mean.
30: 108 to 129 horsepower
35: 130 to 160 horsepower
40: 161 to 200 horsepower
45: 201 to 248 horsepower
50: 249 to 308 horsepower
55: 309 to 368 horsepower
60: 369 to 455 horsepower
70: 536 horsepower or more
New Audi vehicles like the 2017 Audi A4 will eventually be called the Audi A4 50 when it is powered by the 252-horsepower, turbocharged four-cylinder engine. The 2018 Audi S4 will become the Audi S4 55 because it is powered by a turbocharged V6 that makes 354 horsepower.
Other examples include the Audi R8 which gets a 5.2-liter V10 engine developing either 540 horsepower or 610 horsepower depending on the trim. Both will be called the Audi R8 70.
Audi has said that these changes would be implemented starting with the next-generation Audi A8, and will then flow through the model lineup.
To learn more about our collection of brand new Audi vehicles offered at Glenmore Audi, contact us today!