Published February 27, 2019
New Audi Q4 e-tron set for Geneva unveil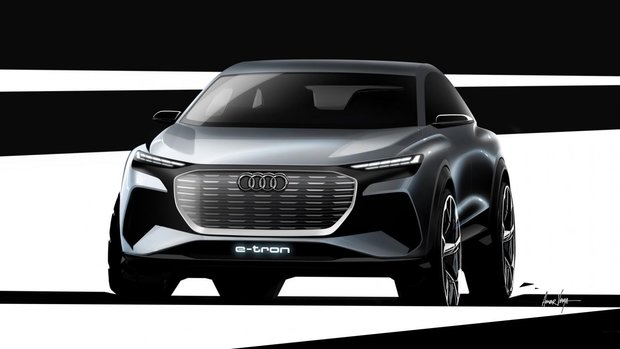 Audi is readying a new all-electric sport utility vehicle for the upcoming Geneva Auto Show. Called the Q4 e-tron, it is expected to slot below the current e-tron and become the first entry-level premium sport utility vehicle.
We don't know a lot about the new Q4 e-tron, but we certainly can speculate. It will likely be in between the Q3 and Q5 in terms of size and shape, and its electric motor should provide at least 300 miles of range.
From the first sketches unveiled by Audi, we get the impression that the Q4 e-tron will have a ruggedness to it, and may look quite a bit more aggressive than the new e-tron. Expect four doors, room for five passengers, and the cargo area of the current Audi Q3.
After the concept is unveiled next week, Audi will put the Q4 e-tron into production form and buyers should be able to order their own entry-level electric Audi SUV starting next year.
Stay tuned for more details!