Published April 30, 2019
What is adaptive cruise control?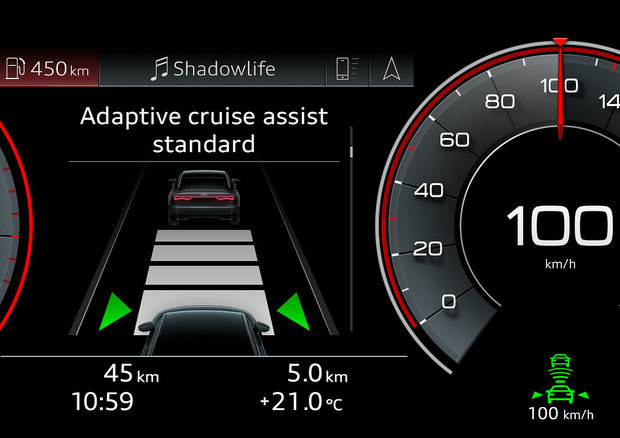 In recent years manufacturers have paid special attention to safety technologies and have invested millions of dollars to develop the most advanced technologies to protect motorists. The perfect example is adaptive cruise control.
Present on many new Audi vehicles, Adaptive Cruise Control's mission is to make highway driving more enjoyable, less stressful and safer. Adaptive Cruise Control is essentially a device that allows you to establish a desired minimum distance between you and the vehicle in front of you when adaptive cruise control is activated.
If this vehicle slows down or brakes suddenly, the adaptive cruise control is able to brake too in order to maintain the preset distance. It is therefore a very useful system to avoid accidents caused by distractions. To learn more about the new range of new Audi vehicles and the safety technologies they offer, contact us today at Glenmore Audi.